Product Description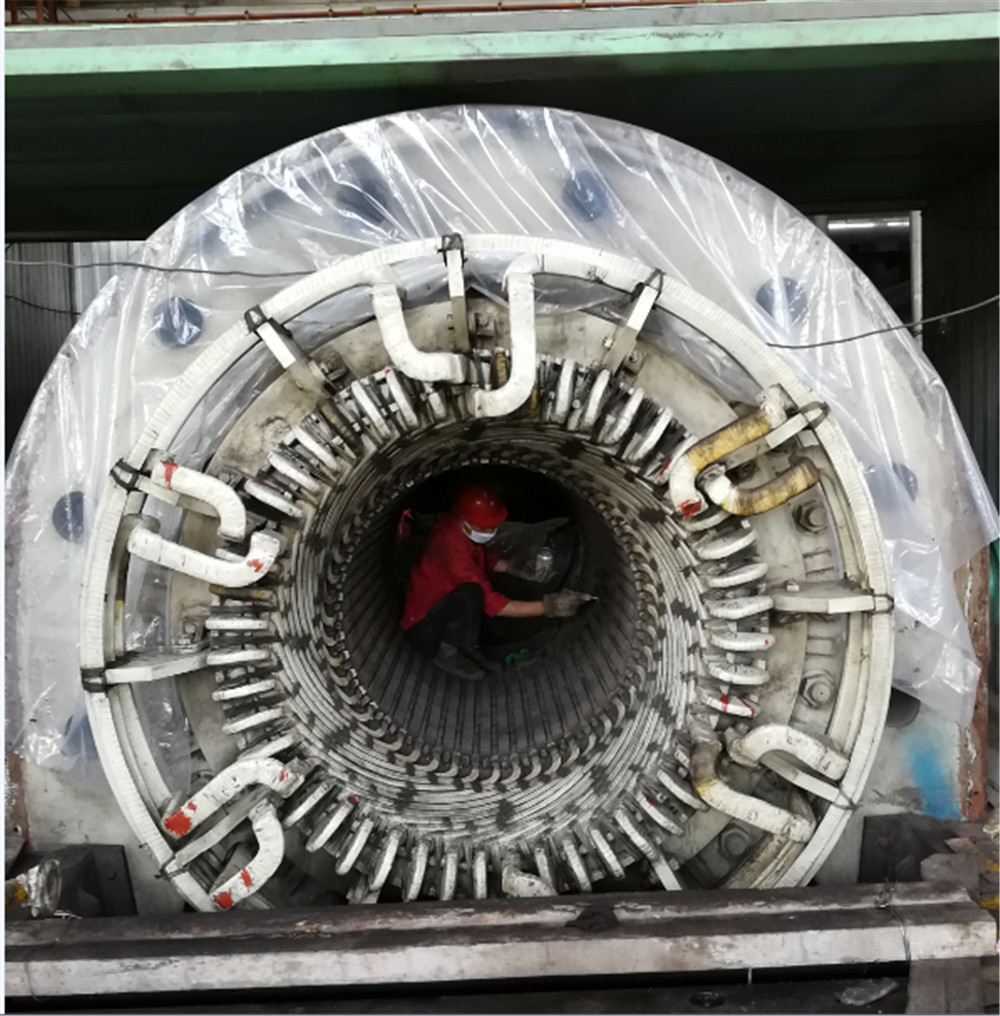 1-200MW Steam Turbine Generator Care
I. Generator grid-connected without synchronization
Before grid-connected, the voltage, frequency, phase sequence and phase position of generator should be in step with grid. But under some conditions, the client doesn`t check phase or synchronization device fault when grid connected. It causes grid-connected without synchronization and it damages generator and power systems. The generator stator will be attacked by a huge electric current under grid-connected without synchronization. The current meter will swing violently and the voltage meter will swing also.
The huge current will severe impact on generators, transformers and the system. The STG will shake strongly and make the generator winding deformation, twisted, insulation cracked and make the end to end joint sleeve of windings melt. It will cause some serious hidden dangers even burn windings. For the whole power system, if a big STG connect to the grid without synchronization, the power shock will happen between the generator and system. It will disrupt the whole system operation normally and even make the entire power system collapse.
Typical cases:
This is a generator of Inner Mongolian client. The non synchronization accident occurred when the generator was on automatic synchronization. It made many tying torn apart and more than two thirds of coils insulation cracked and B-phase grounded.
When we repaired the generator, we removed all coils and made withstand voltage test for those coils. For the non-destructive coils, we used them after cleaned up. For the failed coils in test, we treated them with re-insulation re-offline, testing, welding ends and completed factory withstand voltage test. When we inspected the relay protection system, we found the synchronization screen fault in grounding. After adjustment return circuit of synchronization and accomplishing simulate synchronization, we make the generator connected to the grid successfully.
II. Generator short circuit, insulation breakdown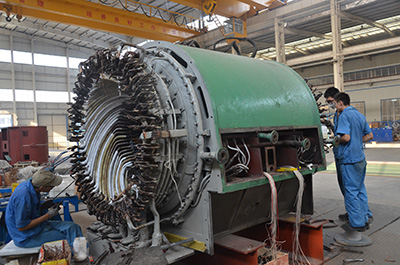 The insulation breakdown accident often occurred in generator. It includes interphases short circuit, inter-turn short circuit and ground fault.
The interphase short circuit: the generator windings ends will be greatly impacted by electric power and may make the coil end deformed under two-phase or three-phase short circuit and differential protection tripping happening.
Inter-turn short circuit: Generator outlet blasting, if it continues a long time, the stator copper wire will be melted. When no-load run, the generator three-phase voltage will be imbalance.
Ground fault: Generator breakdown location is in the linear portion or notch position and stator ground protection act. The insulation resistance value between stator ground and ground is zero or minimum.
The fundamental reason of generator insulation breakdown is that the stator coil insulation is weak or there is a corona etching in notch in run time. The treatment method is to find the point of breakdown and reworked and reinforced insulation. At the same time, eliminating the corona etching in a maximum extent is important.