15 MW Turbine Generator Technical Services
QNP`s steam turbine generator adopts advanced manufacturing technology, especially the rotor`s overspeed test uses high-speed dynamic balancer, the rotor`s balance precision has been greatly improved, and the rotor`s vibration value is decreased. So that the steam turbine generator`s running availability factor has been improved, and the unit`s forced outage rate is decreased. At present, the availability factor of the steam turbine generator can reach about 99%, and the forced outage rate fell to 0.04% to 0.4%. Overhaul interval is up to 5 years. And the unit life can reach to 35 to 40 years.
The series of steam turbine generator of QNP retain 10% output margin.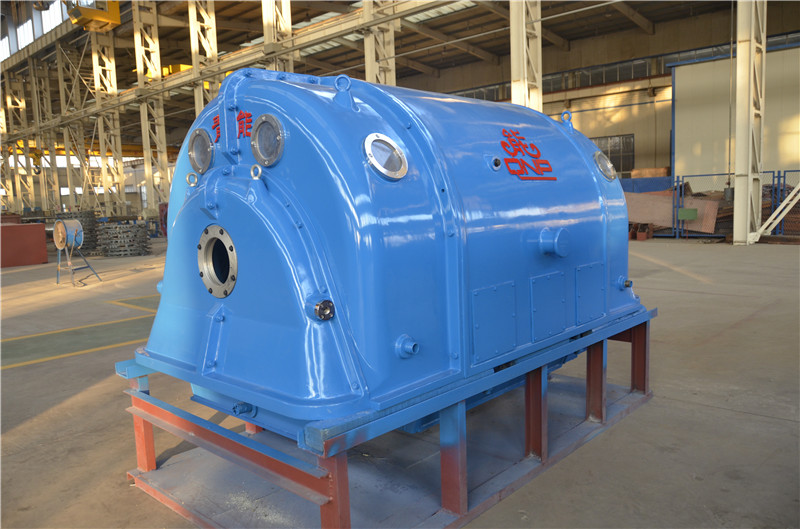 QNP is the largest and leading private manufacturer of steam turbines and generators in China. Located in Qingzhou city, one of the nine ancient prefectures of China, QNP was founded in 1993 and covers an area of 20 hectares, with total construction area of 90,000 square meters.
QNP has a first-class dedicated R&D team comprised of PhDs, experts and senior engineers, an excellent management team with extensive knowledge and experience, a highly skilled super-electromechanical engineering team that utilizes scientific theory to create outstanding steam turbine and generator, and a reliable, experienced after-sale service team, who provide rapid-response to our customers` appeal. Our advanced office automation system provides excellent information management down to the most meticulous details.
QNP has been awarded with many honors, such as [Recorded National Hihg-tech Enterprises", [Enterprise Technology Center of Shandong Province", [Shandong High-Efficiency & High Speed Steam Turbine Project Technology Research Center", and [Measurement Guarantee Confirmation Qualified Enterprise". In addition, QNP has passed such certificates as CE, ISO9000, ISO14001 and OHSAS18001.
QNP`s main products include steam turbines, generators, electrical control equipment, water treatment equipment and other relevant products.