Product Description
Product Features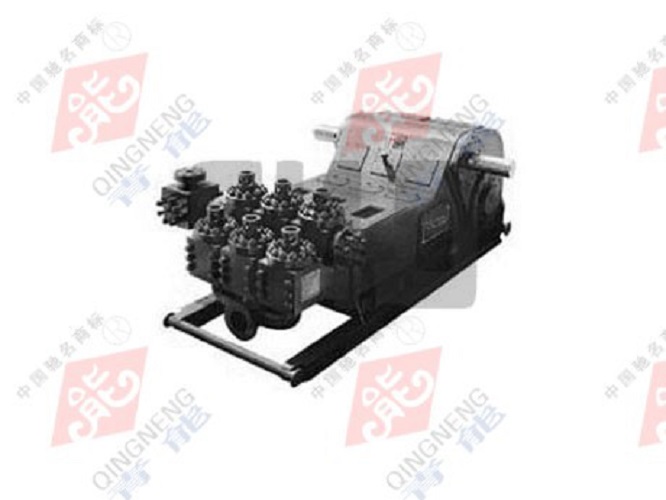 ● Its compact structure, lighter weight, and small size with high efficiency can be matched with kinds of pump devices according to drilling rig`s requirement and different conditions.
●Its durable and compact structure can ensure the smooth operation of pump, and meet the specific requirements of user.
● Six models of P series mud pump can be chosen, the input power from 500HP (373kw) to 2200HP (1640kw).
● Its durable fluid end has greatly improved triplex pump`s function and capacity, what`s more, its independent design is easy to inspect and convenient to maintenances.

The design features of PZ series mud pump`s power end

● Steel frame structure
● Pinion gear shaft is integral structure, and pulley wheel and sprocket wheel can be installed at any end or two ends.
●Roller bearing is adopted.
● The splash lubrication is adopted in the parts of gear wheel and bearing crosshead.
● Spray system is used to cool and lubricate the surface of piston and liner.
● Liner and piston rod is clamp-type connection, which is easy to dismantle and change.
● Hard alloy mental liner
● Herringbone gear wheel

Fluid end features of PZ series mud pump

● Liquid cylinder is L-shaped layout, which will enable liquid to flow smoothly and reduce its vibration and pressure fluctuations.
● Combined liquid cylinder can be interchangeable, or be changed separately.
● Fast rotary valve cover can be easily and quickly dismantled and installed.
● Wedge-lock valve cover is an optional item, whose locking function is solid and reliable and easy to load and unload.
● Suction pipe can suck from front and two sides.
● Discharging pipe can be connected out from two sides.
● Piston and liner cavity is open type, which is easy for observation.
●The piston rod is combining structure, which enables to change piston without dismantling liner.

Technical Specification

Model

Type

Rated Stroke Speed

Rated power

Height,floor to center of front inlet suction

Height,floor to center of discharge

Ratio of gears

Hydrostatic test pressure of standard fluid cylinder

PZ-800

Triplex

160 spm

800 hp

10 3/4 inch

35 1/4 inch

2.463 :1

10000 psi

Diameter of suction pipe

Diameter of Discharge pipe

Width over pinion shaft

Max. fluid cylinder liner bore

Height, floor to top of gear case

Height over fluid cylinders

Stroke

Valve pot, API number

Weight

8 inch

4 inch

93 7/8 inch

6 1/4 inch

60 inch

51 7/8 inch

8 1/2 inch

MOD.6

26970 lbs.
Technical Parameter

Pump

Rated Horse Power

Liner Size(inch)and rated Pressure kg/cm2(psi)

speed

6 1/4

6

5 1/2

5

4 1/2

4

(spm)

160.3

2280

173.7

2470

206.7

2940

160.3

2280

173.7

2470

206.7

2940

KW

HP

Displacement L/min**(gal./min**)

160*

597

800*

2051

542

1890

500

1588

420

1313

347

1063

281

840

222

140

522

700

1795

474

1654

437

1390

367

1149

303

930

246

734

194

120

448

600

1538

406

1418

375

1191

315

984

260

797

211

628

166

100

373

500

1282

339

1182

312

993

262

820

217

665

176

526

139

80

298

400

1026

271

945

250

794

210

656

173

532

140

420

111
Company Overview:
Located in the Qingzhou city of Shandong province, QNP(QingNeng Power)has developed into the largest leading private manufacturer of steam turbines and generators in China, covering an area of 200,000 square meters with building area of 90,000 square meters. We have subsidiaries in Indonesia and Beijing, as well as a branch office in Shanghai.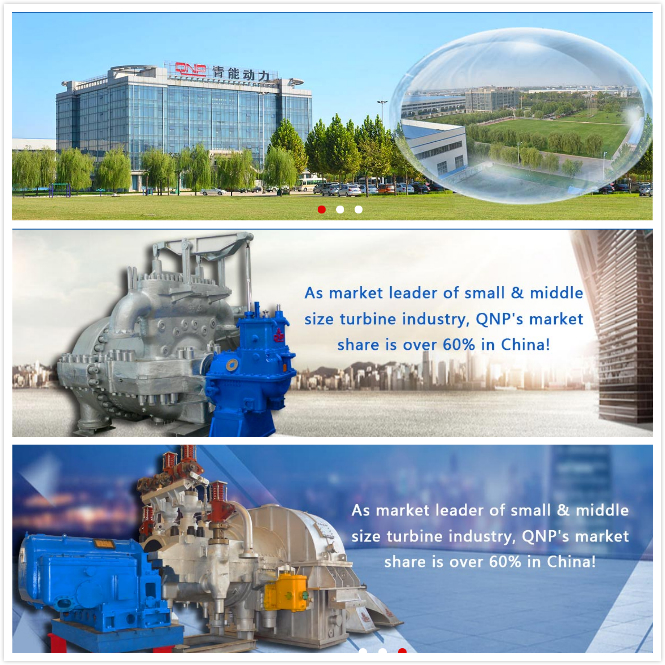 QNP has passed such certificates as CE, ISO9000, ISO14001 and OHSAS18001.
Manufacturing and Capacities:
With strong manufacturing and machining capacities, main parts and key components of our products are made by CNC machines. More than 400 types of advanced equipment with high accuracy, strong reliability and advanced machining processes are available with QNP, such as the Mitsubishi Planer five sides machining center, the Italy horizontal slotting machine, the 10 meters CNC heavy duty horizontal lathe, the 8 meters vertical lathe, the 6 meters CNC grinding machine, the CNC gantry milling and drilling machine, the CNC gantry wrapping machine and the winding machine for generators. The components are standardized and modularized with enhanced universality and compatibility.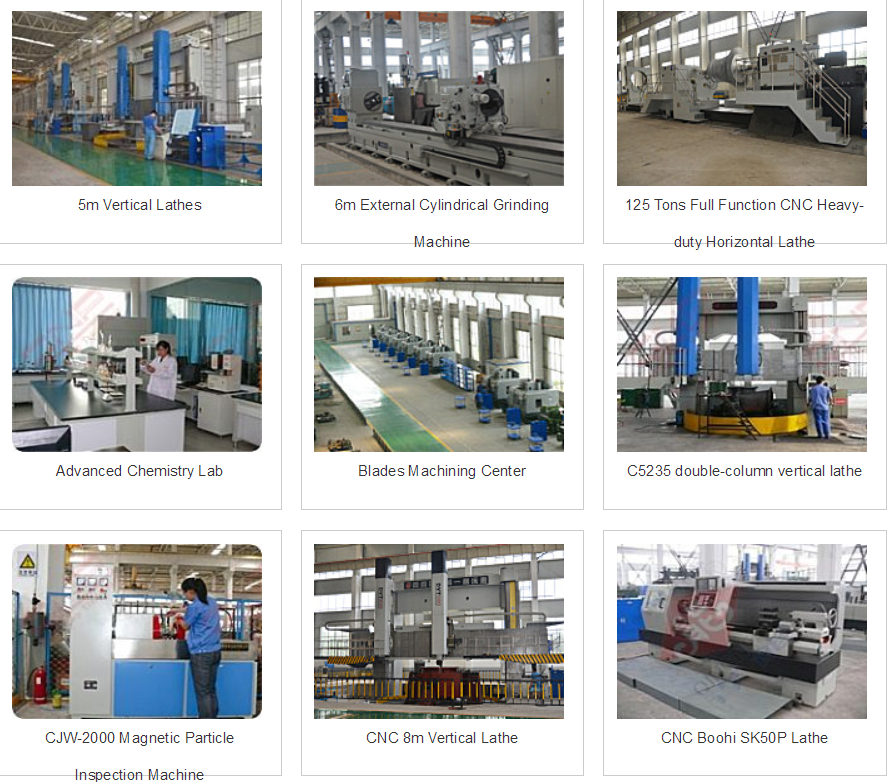 Project Cooperate With Us:
QNP, in cooperation with the Chinese Academy of Sciences (CAS) has adapted it's evaporative cooling technology for cooling of distributed energy Generators, which has reduced the size of Generators significantly.

In collaboration with Sea Water Desalination Institute of State Oceanic Administration, QNP has formed a technical team to carry out research on the key technologies of power generation and sea water desalination.

QNP has set up a training mechanism for senior managers with Tsing Hua University and Peking University, as well as technical trainings with Xi`an Jiaotong University, the Huazhong University of Science and Technology, and Shandong University in multiple fields.

The rapid development of QNP has captured the attention of the Fortune Global 500 companies, such as the M AN Group from Germany, and Mitsubishi Heavy Industries from Japan. These companies and numerous others have worked with QNP for technical exchanges.

QNP has also gotten strong support from central and local government. Top government officials at all levels have visited QNP many times and given high ratings on QNP`s development.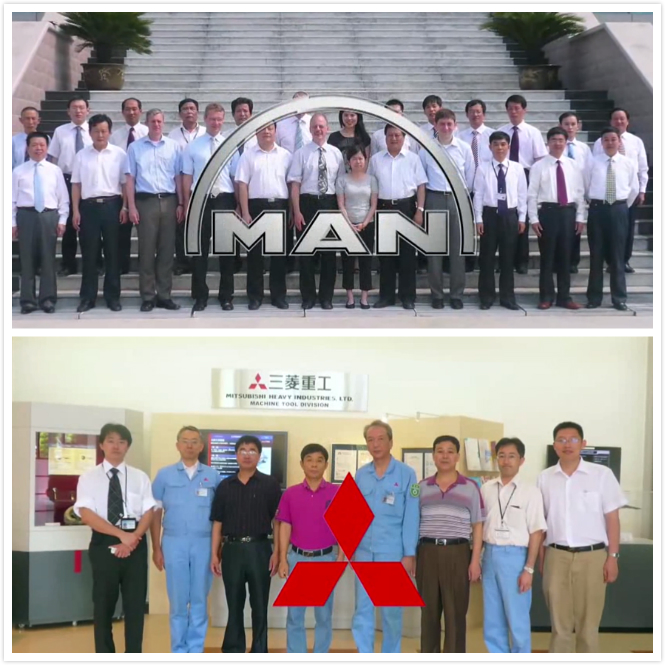 Sales Network & After Sales:
The market share of QNP is growing steadily and rapidly. Our agents and products have a presence in many countries and regions all over the world such as the U.S.A, Canada, Brazil, Argentina, Russia, Australia, Serbia, India, Indonesia, Pakistan, the Philippines, Thailand, Cambodia, Vietnam, Iran, Myanmar, as well as Sudan, Morocco and Algeria in Africa.
QNP has a skilled and experienced After Sales team geared up for fast response and superior services to our customers at any time. Our Long distance monitoring center is equipped to monitor, diagnose, serve and manage the units delivered. QNP also provides technical training to our customers at regular intervals.