Product Description
Combined Cycle Power Plant

In the face of coal resources gradually reduce and cause great pollution to the environment, natural gas/oil burning driven gas turbine for generation could reduce pollution and dependency on coal. Oil or natural gas are burning in gas turbine, the flue gas emission from gas turbine contain high heat energy and can be transformed into steam via HRSG, then drive steam turbine for generating.
A combined cycle power plant recovers heat from the gas turbine`s exhaust and uses the heat to produce steam in a heat recovery generator. The steam is then used to generate electricity.
The combined cycle can greatly improve power plant`s thermal efficiency. QNP`s objective is energy saving and improving steam turbine efficiency, our high-class steam turbine shall be widely used in combined cycle industry.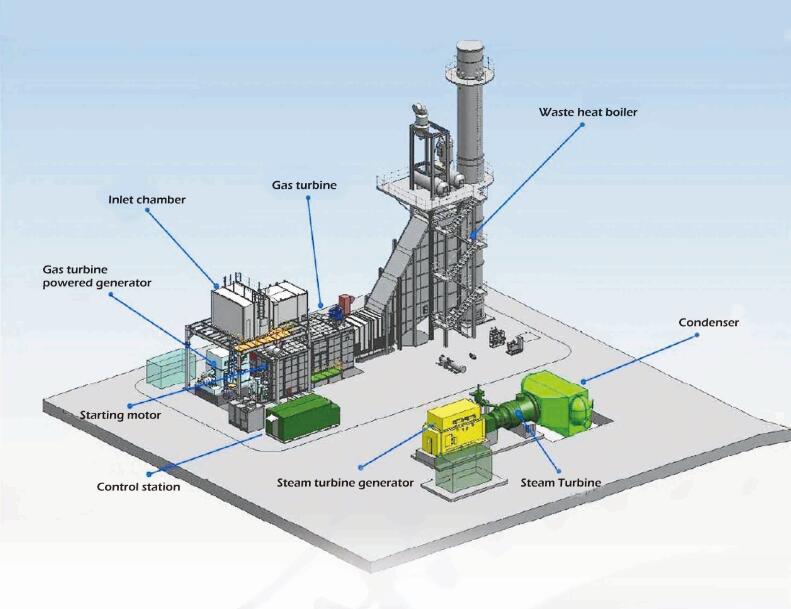 QNP is the largest and leading private manufacturer of steam turbines and generators in China. Located in Qingzhou city, one of the nine ancient prefectures of China, QNP was founded in 1993 and covers an area of 20 hectares, with total construction area of 90,000 square meters.
QNP has a first-class dedicated R&D team comprised of PhDs, experts and senior engineers, an excellent management team with extensive knowledge and experience, a highly skilled super-electromechanical engineering team that utilizes scientific theory to create outstanding steam turbine and generator, and a reliable, experienced after-sale service team, who provide rapid-response to our customers` appeal. Our advanced office automation system provides excellent information management down to the most meticulous details.
QNP has been awarded with many honors, such as [Recorded National Hihg-tech Enterprises", [Enterprise Technology Center of Shandong Province", [Shandong High-Efficiency & High Speed Steam Turbine Project Technology Research Center", and [Measurement Guarantee Confirmation Qualified Enterprise". In addition, QNP has passed such certificates as CE, ISO9000, ISO14001 and OHSAS18001.
QNP`s main products include steam turbines, generators, electrical control equipment, water treatment equipment and other relevant products.